La experiencia en Uruguay de las Mesas de Desarrollo Rural en territorios de agricultura familiar
The Rural Development Forum (MDRs) were created in Uruguay in 2011 with the process of decentralization of the Ministry of Livestock, Agriculture and Fisheries (MGAP). Based on a territorial and participatory rural development approach, this public policy seeks to consolidate and favor the permanence of family farming in the rural territories of the country. The objective of this paper is to characterize the operation and the territorial contribution of the MDRs in three departments: Río Negro, Rivera and Salto. The methodology consisted of applying an analysis guide in the MDRs of the three departments through individual and collective interviews, supplemented by documental and bibliography review. The results show that the policy allowed to move from a sector treatment to an inter-sector and territorial approach, where the demands for basic social services are very important and always present, surpassing the technical-productive requirements. Beyond the heavy dependence of the Ministry of Livestock and Agriculture coordination, in the studied territories, the MDRs strengthened the local institutions, in order to contribute to the consolidation of the productive and social strategies of family farmers and their organizations.
Las Mesas de Desarrollo Rural (MDR) fueron creadas en Uruguay en 2011, en el marco de un proceso de descentralización de las acciones del Ministerio de Ganadería, Agricultura y Pesca (MGAP). Basada en un enfoque de desarrollo rural territorial y participativo, esa política pública busca consolidar y favorecer la permanencia de la producción familiar en los territorios rurales del país. El objetivo del artículo es caracterizar el funcionamiento y la contribución territorial de las MDR en tres departamentos: Río Negro, Rivera y Salto. La metodología consistió en aplicar una guía de análisis en las MDR mediante entrevistas individuales y colectivas, complementadas por revisión de documentos y bibliografía. Los resultados muestran que la política permitió pasar de un tratamiento sectorial a un enfoque intersectorial y territorial donde las demandas porservicios básicos sociales son muy importantes y están siempre presentes, superando los requerimientos técnico-productivos. Más allá de una coordinación dependiente del MGAP, en los territorios estudiados, las MDR fortalecieron la institucionalidad local como forma de contribuir a la consolidación de las estrategias productivas y sociales de los productores familiares y sus organizaciones.
Fichier principal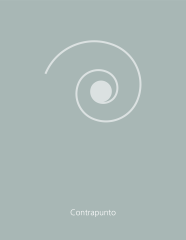 2019 Revista Eutopia Arbeletche et al.pdf (152.39 Ko)
Télécharger le fichier
Origin : Publisher files allowed on an open archive